Meet Our Team
Co-Founder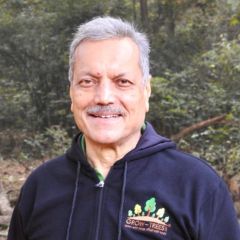 Pradip Shah
Co-Founder & Director
Pradip Shah is the founder of CRISIL, India's first and largest credit rating agency. Pradip also helped establish India's first retail housing finance company and the first India-dedicated foreign private equity fund. He currently heads IndAsia Fund Advisors Private Ltd. He holds an MBA from Harvard Business School and is a qualified chartered and cost accountant. He is passionate about wildlife protection.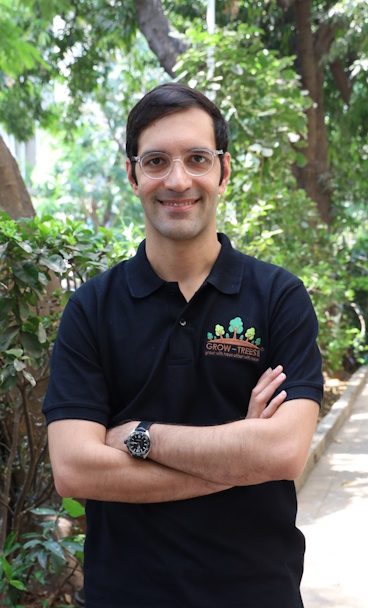 Karan Shah
Co-Founder
Karan Shah holds an MBA from Harvard Business School and a BA in Economics and Political Science from Haverford College, USA. In college, he had co-founded an advertising business that won the first prize at the London School of Economics Business Plan competition and cash prizes at the Arts and Technology Group Business Plan competition, Ball State University Business Plan competition, and Brown University Elevator Pitch competition. His interests include nature, cricket, and politics.
Senior Management Team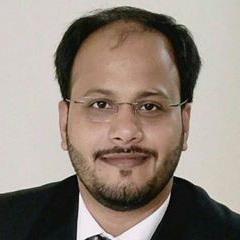 Bikrant Tiwary
Chief Executive Officer
Bikrant Tiwary, an alumnus of IIM Calcutta and a Master's in commerce from Ranchi University, has over 17 years of diverse experience in insurance, media, and social sector. His exposure to the certificate program of Harvard Business School gave him a new vision to the business. He has been a winner of Silicon Valley Fellowship organized by AFI and has also been nominated by U.S. Consulate General Mumbai for their EcoHeroes campaign. Bikrant is the first CEO of Grow-Trees and the former National Head of GiveIndia, the largest philanthropic online platform. He had left his corporate career in 2010 with a passion to bring positive social changes to society.
Supriya Patil
Head - Partnerships & Projects
Supriya holds a Master's in Environment Science from the University of Mumbai and has a post-graduate diploma in 'Urban Environmental Management' from WWF-National Law University, Delhi. She is passionate about current issues of environmental governance and aims to achieve sustainable solutions to the numerous social challenges. At Grow-Trees, she is helping corporates to mobilize the resources for adopting the triple bottom line in the businesses by developing various social impact driven projects. In her free time, she likes to visit various sanctuaries in India, travel to unexplored places and spend time with her pets.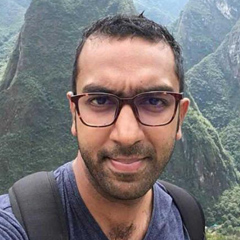 Ganesh Narayan
Senior Manager - Business Development
Ganesh holds a B.Tech - Textiles and Fibers degree from ICT Mumbai (formerly UDCT) and a Master's degree in Merchandising and Supply Chain from Florida State University. He has a global work experience and has worked in the U.S, Europe and India, mainly in the field of market research for consumer goods. At Grow-Trees, he oversees the business development and marketing. He is passionate about sustainable living and his interests include regular workouts, swimming, meditation, playing and watching cricket, and travel to explore different cultures across the globe.
Ms. Amanda Sanghvi
Senior Manager - Finance
Amanda is a qualified Chartered Accountant and a Lawyer. After her stint in the Tax consultancy space, she decided to work in the social sector, wanting to create a difference and do her bit towards the society. At Grow-Trees, she has been entrusted with handling the finance, legal and overall managing functions along with business development. She is extremely passionate about addressing environmental issues, and is focused on developing newer solutions aimed at pushing the society towards sustainable development.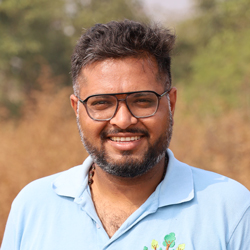 Ronak Jariwala
Manager - Finance & Administration
Ronak holds a Master's in commerce from the University of Mumbai. He oversees the financial operations of Grow-Trees and has around 6 years of experience in managing accounts in trading, shipping, and the social sector. A go-getter by nature, his interests include traveling to various plantation sites, movies, watching cricket and writing poems.
Execution Team
Akash Parab
Manager: Retail Business & Digital Marketing
Akash looks over our digital media and extensively works on online/offline marketing activities to achieve our plantation goals. His extensive understanding of digital marketing enables him to effectively use social media channels to raise awareness about the need for environmental action. He is continuously on the lookout for opportunities to inspire individuals and businesses to 'go green.'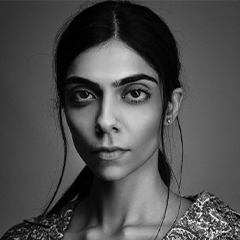 Hitanshi Chhabra
Communications Manager
Hitanshi, a Symbiosis University graduate, is passionate about utilizing her writing abilities to encourage more people to stand up for the environment. She writes blogs featuring interesting facts and noteworthy stories about the environment, rural communities, and other biodiversity to share regular updates of our project locations across the country. Hitanshi is in charge of our public relations and other media communications, ensuring that our work is reported by credible sources.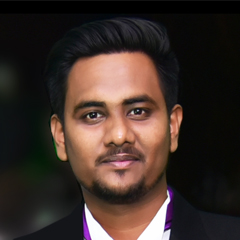 Saurav Paul
Assistant Manager - Creative & Operations
Saurav, an expert in graphic designing, has 4+ years of experience in diverse sectors like hospital management and e-commerce portals. He enjoys creating new designs, attractive depictions of the wildlife, trees, water and so forth, hence, offering a delightful greeting with trees experience to Grow-Trees users. Saurav is an amazing musician. He enjoys playing guitar while entertaining his loved ones.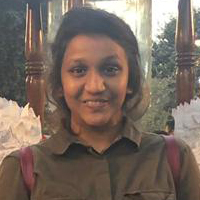 Aishwarya Korgaonkar
Senior Executive - Operations
Aishwarya is the youngest employee at Grow-Trees. She helps Grow-Trees supporters with all their operational requirements. If you have questions about your TreeBank™, certificate generation, please feel free to reach out to her! She is passionate about travelling. Her interests involve watching movies and listening to music.
On-Field Team
Raju Jatav
Project Manager
Mr. Raju Jatav holds a Master's in Forestry from the College of Horticulture and Forestry in Jhalawar, Kota, and is commonly seen executing and overseeing our projects in Rajasthan, Uttar Pradesh, Madhya Pradesh, Maharashtra, and Uttarakhand. He works closely with our local partners to ensure that our projects in Northern and Central India are handled with care and expertise. He has also spent over two years working with an NGO in the conservation sector.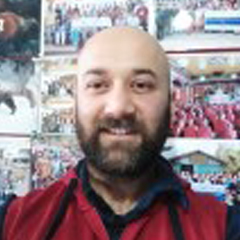 Basant Kumar Sharma
Project Coordinator
Basant completed school education from Kalimpong, situated in extremely Bio-diversity rich areas of the Eastern-Himalayas. Nature has always fascinated and motivated him since his childhood. His qualifications include B.Sc. (Bio) from North Bengal University and Masters in Ecotourism (SMU) & English Literature (IGNOU). His expertise is in Climate Change Science, Biodiversity Conservation, Project Design & Management; Natural Resource Management, Sustainable Tourism Planning & Management; Community Mobilization, Convergence, and Program Coordination.
Diksha Rai
Project Coordinator
Diksha Rai is a graduate in Bcom from AIMS Institute, Bangalore, and is currently pursuing Masters from IGNOU. She is a dedicated reporting analyst, offering, evaluating, and improving reporting processes, driven to support consistent improvement and efficiency. Her hobbies include reading, writing, listening to music, watching movies, and gardening.
Devidas Nair
Project Coordinator
Mr. Devidas Nair holds a Master's in Marketing and Human Resource Management. He is in charge of our plantation efforts in the North East, Himachal Pradesh, Jammu and Kashmir, Haryana, Delhi, Punjab, and a few projects in Maharashtra. He works closely with our planting partners and local communities on-ground to ensure that our plantation initiatives are producing the expected results and boosting biodiversity and local living conditions.
Santosh Prajapat
Project Coordinator Madhya Pradesh
Santosh Prajapat completed his MBA in Human resource & Operation Management from Devi Ahilya University, Indore. He is currently managing India's largest carbon project in Madhya Pradesh as a Project Coordinator. Santosh has 4 years of experience in the social development sector. He is good at data analysis, team management, and coordination with stakeholders. He loves traveling to places that are rich in natural beauty.
Arpit Chauhan
Project Coordinator Madhya Pradesh
Arpit Chauhan completed his Masters in Rural Development from Banaras Hindu University. He has also worked at American India Foundation. He is currently based in Harda, Madhya Pradesh, working on a carbon project. He works closely with our regional team, and coordinates with stakeholders to implement the project on ground. He loves visiting historical and natural landscapes, and enjoys reading philosophy, literature, and poetry.