Meet Our Team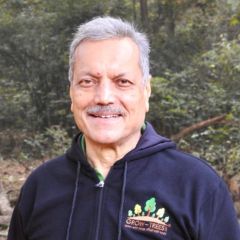 Pradip Shah
Co-Founder & Director
Pradip Shah is the founder of CRISIL, India's first and largest credit rating agency. Pradip also helped establish India's first retail housing finance company and the first India-dedicated foreign private equity fund. He currently heads IndAsia Fund Advisors Private Ltd. He holds an MBA from Harvard Business School and is a qualified chartered and cost accountant. He is passionate about wildlife protection.
Karan Shah
Co-Founder
Karan Shah holds an MBA from Harvard Business School and a BA in Economics and Political Science from Haverford College, USA. In college, he had co-founded an advertising business that won the first prize at the London School of Economics Business Plan competition and cash prizes at the Arts and Technology Group Business Plan competition, Ball State University Business Plan competition, and Brown University Elevator Pitch competition. His interests include nature, cricket, and politics.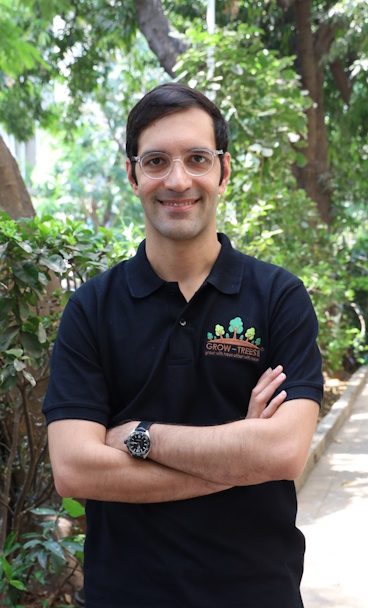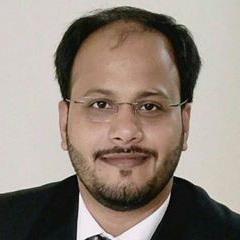 Bikrant Tiwary
Chief Executive Officer
Bikrant Tiwary, an alumnus of IIM Calcutta and a Master's in commerce from Ranchi University, has over 17 years of diverse experience in insurance, media, and social sector. His exposure to the certificate program of Harvard Business School gave him a new vision to the business. He has been a winner of Silicon Valley Fellowship organized by AFI and has also been nominated by U.S. Consulate General Mumbai for their EcoHeroes campaign. Bikrant is the first CEO of Grow-Trees and the former National Head of GiveIndia, the largest philanthropic online platform. He had left his corporate career in 2010 with a passion to bring positive social changes to society.
Supriya Patil
Head - Partnerships & Projects
Supriya holds a Master's in Environment Science from the University of Mumbai and has a post-graduate diploma in 'Urban Environmental Management' from WWF-National Law University, Delhi. She is passionate about current issues of environmental governance and aims to achieve sustainable solutions to the numerous social challenges. At Grow-Trees, she is helping corporates to mobilize the resources for adopting the triple bottom line in the businesses by developing various social impact driven projects. In her free time, she likes to visit various sanctuaries in India, travel to unexplored places and spend time with her pets.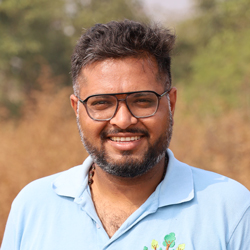 Ronak Jariwala
Manager - Finance & Administration
Ronak holds a Master's in commerce from the University of Mumbai. He oversees the financial operations of Grow-Trees and has around 6 years of experience in managing accounts in trading, shipping, and the social sector. A go-getter by nature, his interests include traveling to various plantation sites, movies, watching cricket and writing poems.
Basant Kumar Sharma
Project Coordinator
Basant completed school education from Kalimpong, situated in extremely Bio-diversity rich areas of the Eastern-Himalayas. Nature has always fascinated and motivated him since his childhood. His qualifications include B.Sc. (Bio) from North Bengal University and Masters in Ecotourism (SMU) & English Literature (IGNOU). His expertise is in Climate Change Science, Biodiversity Conservation, Project Design & Management; Natural Resource Management, Sustainable Tourism Planning & Management; Community Mobilization, Convergence, and Program Coordination.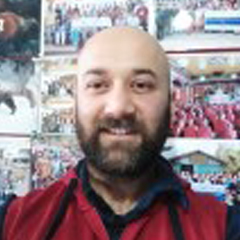 Pooja Yagnik
Manager- Corporate Partnerships
Pooja, a commerce graduate was associated with India's largest online donation platform GiveIndia for more than 3 years and joined Grow-Trees with a zeal to make a difference in the areas of ecosystem conservation. She is the in-charge of Grow-Trees' monthly giving program, Plant Monthly, Greet Anytime! She additionally manages new and existing corporate partner relationships to increase support for the many programs and projects of Grow-Trees. Pooja is a true foodie, enjoys cooking and exploring new cuisines, loves dancing and communicating with people.
Ganesh Narayan
Manager- Business Development
Ganesh holds a B.Tech - Textiles and Fibers degree from ICT Mumbai (formerly UDCT) and a Master's degree in Merchandising and Supply Chain from Florida State University. He has a global work experience and has worked in the U.S, Europe and India, mainly in the field of market research for consumer goods. At Grow-Trees, he oversees the business development and marketing. He is passionate about sustainable living and his interests include regular workouts, swimming, meditation, playing and watching cricket, and travel to explore different cultures across the globe.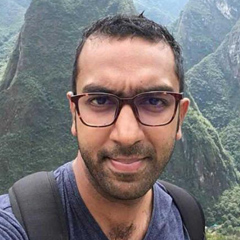 Prakshi Bajaj
Assistant Manager- Marketing and Online Business
Prakshi, a graduate from SSCBS, Delhi University, holds a bachelor's degree in Management Studies and has a passion for marketing. At Grow-Trees, she manages the website content, corporate alliances and marketing. Prior to this, she has also worked in Sales and Marketing Communications. She wants to give back to the environment and channel her expertise to spread the word among masses. In her leisure time, she loves to read, write poetry and bake.
Aishwarya Korgaonkar
Executive - Operations
Aishwarya is the youngest employee at Grow-Trees. She helps Grow-Trees supporters with all their operational requirements. If you have questions about your TreeBank™, certificate generation, please feel free to reach out to her! She is passionate about travelling. Her interests involve watching movies and listening to music.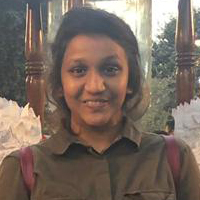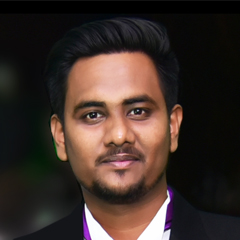 Saurav Paul
Executive - Creative & Operations
Saurav, an expert in graphic designing, has 4+ years of experience in diverse sectors like hospital management and e-commerce portals. He enjoys creating new designs, attractive depictions of the wildlife, trees, water and so forth, hence, offering a delightful greeting with trees experience to Grow-Trees users. Saurav is an amazing musician. He enjoys playing guitar while entertaining his loved ones.