Trees+ for Elephants
Singhbum, Jharkhand, India
Project Purpose
Trees for Forests & Wildlife
Location
| | |
| --- | --- |
| | Plantation of local tree species in this location |
Aim

100,000 trees adopted by NVIDIA for FY 2020-21.
Project Purpose
Trees for Elephants, Jharkhand, India - to provide food resources and sheltered, screened area for elephants
Location
The project involves plantation of local trees in Singhbum Elephant Reserve at Laylam village located in East Singhbum district in Jharkhand. The Singhbum Elephant Reserve was the first Elephant Reserve of India, established in 2001 under Project Elephant, with a total area of 13,440 sq. Km. The Reserve comprises a non-forest area (8910.10 sq. km.) and the forested Dalma Wildlife Sanctuary (4529.90 sq. km).
In addition, the Reserve includes the forests of Saranda, Porhat, Kolhan, Saraikala (formerly North Chaibasa) and Dhalbhum Forest Divisions. The area around Laylam village is a corridor for the elephants which migrate from Odisha to West Bengal crossing the Dalma Wildlife Sanctuary in Jharkhand.
Aim
In the year 2001-03 nearly 8,000 hectares of forest were lost in the West Singhbum district, Jharkhand due to iron ore, coal and limestone mining. Anthropogenic pressures due to agriculture, mining, and settlement expansion results in depletion or loss of natural habitat, forest corridors, and biodiversity. Loss of forest cover over the years has caused habitat fragmentation, human-elephant conflicts and a decline in the numbers of elephants seen in the Singhbhum Forests of India.
S. Kulandaivel, the deputy conservator of forests and a former divisional forest officer of Bankura north division, says, "Due to depletion of natural food habitat in the forests, elephant herds have extended their habitat to cropland." (quoted by Ananda Banerjee in Livemint, November 25, 2016)
Our goal is to restore the natural habitation, secure food sources for elephants, and provide shelter for them. The Indian Elephants "feed mainly on grasses, but large amounts of tree bark, roots, leaves, and small stems are also eaten" (www.worldwildlife.org).
The Indian Elephant (Elephas maximus indicus) is one of three recognized subspecies of the Asian Elephant and is native to India, The Asian Elephant is listed as "Endangered" in the IUCN Red List of Threatened Species. About 38,500–52,500 Asian Elephants remain in the wild, primarily in Myanmar, India, Sri Lanka, Thailand, Malaysia and Indonesia.
Elephants are classified as mega-herbivores, i.e., they are plant-eating mammals that weigh more than 2,200 lb (1,000 kg). They require up to 330 lb (150 kg) of plant material each day. The Indian Elephants "feed on renewable and periodically renewed plant parts. They consume a wide variety of fodder (the aerial shoots of grasses and bamboos, foliage and green twigs, herbaceous stems and bark, aerial roots, fruits and even some flowers) and need extensive, varied terrain to suit their far-ranging habit and seasonal variations of vegetation." (M. Krishnan, Sanctuary, Vol. II No. 1. Jan/Mar 1982).
Why Trees for Elephants?
SanctuaryAsia in April 2011 (Human-elephant Conflict in India") that the plantations raised in Jaldapara Wildlife Sanctuary succeeded in encouraging the animals to stay within the park, reducing the potential for human-elephant conflict. The 'Right of Passage' study published by the Wildlife Trust of India in collaboration with Project Elephant and the U.K.-based NGO Elephant Family in August, 2017 points out how constricted corridors have become since 2005 - about 74% corridors are of a width of one kilometre or less today, compared with 45.5% in 2005, and only 22% corridors are of a width of one to three kilometers now, compared with 41% in 2005. The planting of trees will help augment the size of the corridors increasing the sheltered and screened area for the elephants.
In their research paper "Feeding Preferences of the Asian Elephant (Elephas maximus) in Nepal" Raj Kumar Koirala et al found that elephants preferred browsed species of plants during the dry season, while browsed species and grasses were both important food sources during the rainy season. Elephants targeted leaves and twigs more than other parts of plants. (Browsing is a type of herbivory in which a herbivore, such as an elephant, feeds on leaves, soft shoots, or fruits of high-growing, generally woody, plants. This is contrasted with grazing, usually associated with animals feeding on grass or other low vegetation.)
In a research study published by Kalpana K. Mohapatra, A.K. Patra and D.S. Paramanik on Food and feeding behaviour of Asiatic Elephant (Elephas maximus Linn.) in Kuldiha Wild Life Sanctuary, Odisha, India consumption of tree species by the Indian elephant was found to be 56% as compared to shrubs (20%), herbs (14%) and climbers (10%). Tree species such as Mahua (Madhuca indica) and Mango (Mangifera indica), Bael (Aegle marmelos), Ber (Ziziphus mauritiana) were found to be the extensive part of their diet. The Asian elephant distinguishes itself from its African counterpart because of its dependency on arboreal forests as opposed to grasslands. Due to the variation in habitat and climatic conditions prevalent across the two continents, the elephant population in Asia and more specifically India, depends on its tropical trees—consuming twigs, branches, stems, root, flowers, fruit etc
Elephants are also one of the significant ways in which trees disperse their seeds; some species rely entirely upon elephants for seed dispersal. Wherever they live, elephants leave dung that is full of seeds from the many plants they eat. When this dung is deposited the seeds are sown and grow into new grasses, bushes, and trees, boosting the health of the ecosystem. Trees for elephants will create a more suitable habitat with improved food sources for elephants, reduce the existing human-elephant conflicts and help the natural regeneration of forests.
Flora & Fauna
The plantation will involve 20% fruit-bearing trees such as Mango, Guava, Lemon, Mahuwa, Jamun, and the other 80% will be non-fruit bearing such as Sheesham, Neem, Baabul, Bamboo, Arjuna, Karanj, Kanail, Kadam, etc.
A few bird species such as the Asian Koel, Red-whiskered Bulbul, White-browed Bulbul, Red-vented Bulbul, Brahminy Myna, Common Myna, and Common Grey Hornbill are known to feed on Kanel. Besides elephants, the Indian giant squirrel, sloth bear, barking deer, wild boar, porcupine, mouse deer, pangolin, and mongooses can be found in the sanctuary, plantation site. Commonly seen birds in the sanctuary are the Falcons, golden oriole, Indian tree pie, paradise flycatchers, grey hornbills, Indian peafowl, different varieties of kingfishers, herons, egrets, mynas, pigeons, racket tailed drongo, magpie robins, etc.
Social Impact
Plantation of 200,000 trees will help expand forest corridors and restore elephant migration routes between fragmented areas. Growing trees providing fruit and feed for elephants that can reduce crop raiding thereby protecting the income of the Santhal and Munda tribal communities in the area.
Villagers from Laylam village will participate in the entire process of plantation activity such as the selection of the land, nursery development, pit digging, plantation and nurturing planted saplings. Around 16,000 workdays of jobs will be created in the nursery and planting activity alone; additionally, there will be indirect employment and extra revenue from flowers, fruit, fodder, and fuel. Planting trees will protect the watershed, improve groundwater table and reduce the impact of soil erosion. The local community will also benefit from fruits, flower, fodder and fuel, and the trees will absorb about 2 million kilograms of carbon every year when mature.
Adoption Status:
| Name of the Company | Number of Trees Planted | Fiscal Year |
| --- | --- | --- |
| Trendsutra Platform Services Pvt. Ltd. | 50,000 | 2019-20 |
| Trendsutra Platform Services Pvt. Ltd. | 100,000 | 2018-19 |
| Other Contributors (Individuals & Corporates) | 21,500 | NA |
Target Completed
Planters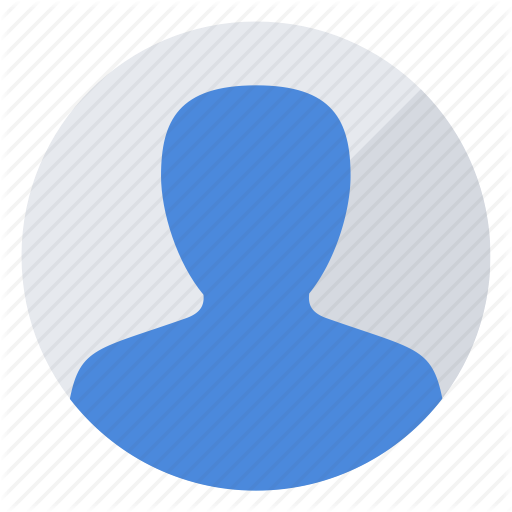 Jaipuria Lucknow Campus
has GIFTED A Bountiful Tree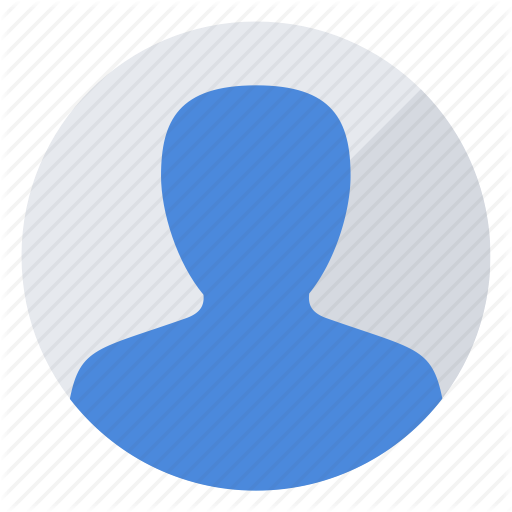 Jaipuria Lucknow Campus
has GIFTED A Bountiful Tree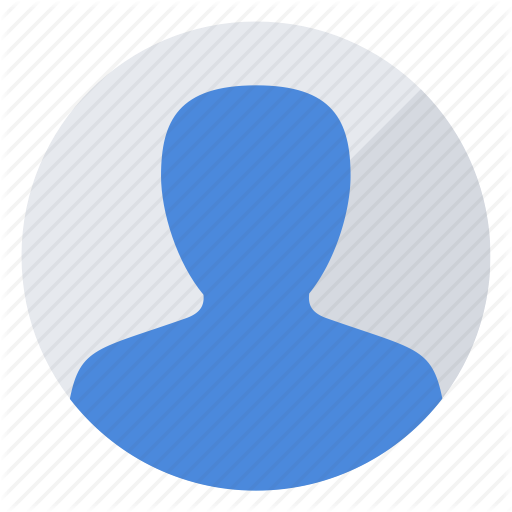 Jaipuria Lucknow Campus
has GIFTED A Bountiful Tree
Audit for Singhbum, Jharkhand
INDEPENDENT AUDIT
Singhbum, Jharkhand
Excerpt
A total of 130,000 saplings were planted in the Sighbum district of Jharkhand in 2018-19. Plantation of endemic species, weeding and seeding apart from allowing natural regeneration are the methods adopted for the restoration of degraded areas. The land undertaken for plantation comprises of diversified variety such as open scrubland, hilly terrain, and other types, making it less fertile. Multiple efforts by Grow-Trees and the planting partner have ensured the survival rate of 92.15%.
Total saplings planned to be planted were 100,000 in all locations in 2018-19 but some plants were destroyed by wild elephants. Hence, in order to maintain the ratio, 30,000 saplings were additionally planted due to which the total plantation in 2018-19 was found to be of 130,000 saplings and the verification has been done for the same.
The planting has been carried out as per the plan and the number of saplings physically verified agrees with the number of saplings planted (as per the report of Grow-Trees planting partner). We are of the opinion that looking to the steps taken by Grow-Trees and its partner organization, i.e., location of the site, encouragement to planting and positive response from the village to grow, nurture and monitor the planting, the result of the activity will be affirmative.